Asia Trade Summit 2020
Sep 01, 2020 - Sep 01, 2020
08:00 AM - 06:00 PM
JW Marriott Hotel, Hong Kong
The Economist's second annual Asia Trade Summit will bring together heads of companies, regional trade negotiators, policymakers, academics and economists for a day of learning and rigorous debate. The event will be focused on solutions and committed to producing outcomes that matter. Through a series of roundtables, onstage debates and panel conversations, the summit will analyse risks and opportunities, and look for a pragmatic way forward for those working in—or depending on—the trade industry in Asia.
Exclusive 40% discount code on individual ticket prices for AustCham Members.
Email bookings@austcham.com.hk for the code.
Registration Link: https://bit.ly/2weKESF
---
Belt and Road Summit
Sep 09, 2020 - Sep 10, 2020
09:00 AM - 06:00 PM
Hong Kong Convention and Exhibition Centre
The Belt and Road Summit is a premier international platform for promoting business collaboration along the Belt and Road. The Summit gathers senior government officials and business leaders from countries and regions along and beyond the Belt and Road to exchange insights on multilateral co-operation and explore concrete business opportunities.
Language: English (supported by simultaneous interpretation in Putonghua)
2019 Highlights
~90 prominent international speakers
5,000+ distinguished government officials and business leaders
~100 delegations
240+ investment projects and 700+ one-to-one business matching meetings
110+ organisations showcased their service strengths or investment opportunities at the exhibition
---
WEBINAR | COVID-19 Global Update, Peter Doherty Institute
Mar 16, 2020 - Nov 30, -0001
11:24 AM - 12:00 AM
Webinar Access
Join AustCham China for a webinar with Professor Sharon Lewin, Director, Peter Doherty Institute for Infection and Immunity to be held Wednesday 18 February.
As the infection and fatality rate of COVID-19 increases globally but decreases in China domestically, hear from Prof. Lewin as she provides insight into what this means on a global scale. She will expand upon what the AU$3.2 million dollar donation from the Jack Ma Foundation means in the race to develop a vaccine and what has been achieved in investigating, diagnosing and treating the virus globally.
Date: Wednesday 18 March (18/03/2020)
Time: 11:00am-12:00pm CST
RSVP: Click here to register or scan code below: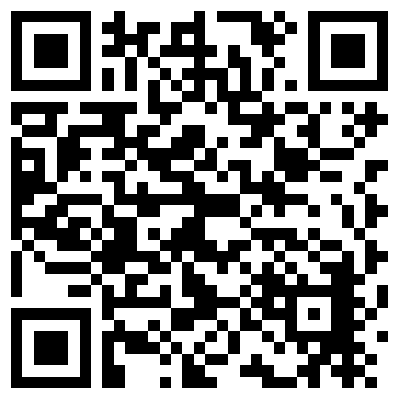 Professor Sharon Lewin
Leading infectious diseases expert, Professor Sharon Lewin, is the inaugural Director of the Doherty Institute. She is also a Professor of Medicine at The University of Melbourne and a National Health and Medical Research Council (NHMRC) Practitioner Fellow. As an infectious diseases physician and basic scientist, her laboratory focuses on basic, translational and clinical research aimed at finding a cure for HIV and understanding the interaction between HIV and hepatitis B virus. Her laboratory is funded by the NHMRC, the National Institutes of Health, The Wellcome Trust, the American Foundation for AIDS Research and multiple commercial partnerships. She is also the Chief Investigator of a NHMRC Centre of Research Excellence (CRE), The Australian Partnership for Preparedness Research on Infectious Diseases Emergencies (APPRISE) that aims to bring together Australia's leading experts in clinical, laboratory and public health research to address the key components required for a rapid and effective emergency response to infectious diseases.
---
2020 Hong Kong LGBT+ Inclusion Gala Dinner
May 15, 2020 - May 15, 2020
07:00 PM - 11:00 PM
Hotel ICON 17 Science Museum Road Tsim Sha Tsui
There's only one month left until Community Business' 2020 Hong Kong LGBT+ Inclusion Awards nominations close. Now in the sixth year, these Awards recognise outstanding achievements in the advancement of LGBT+ equality and inclusion in Hong Kong. This is an excellent platform to amplify the meaningful work you are doing to drive LGBT+ inclusion either at work or in your free time.

The deadline for nominations is 12 February 2020 and nominations are free of charge. Begin your nomination submission on the online platform now!
Award winners will be announced at the prestigious 2020 Hong Kong LGBT+ Inclusion Gala Dinner on 15 May 2020.
---